Top Ten Tuesdays is an original feature hosted by The Broke and the Bookish.

This week's theme is top ten books in my winter TBR list.
1.

Lola and the Boy Next Door by Stephanie Perkins.
Yeah, it's been out for a while, and I loved Anna, but I just can't stretch to £10 for a kindle edition of this (Yes, the hardback's the same price!)

I hope either one will drop, or Santa will be bringing me this, maybe as an xmas present to myself
2.

All these things I've done by Gabrielle Zevin.
I can't describe how much I want to read this, but it isn't available in the UK yet!

I may manage to get my hands on a copy ordering from The Book Depository though, so maybe another Christmas present to me!
3.

The Iron Queen by Julie Kagawa.
I'm gradually working my way through this series, but no matter how much I love a series, I find it difficult to read the entire thing one after another without anything else in between, so hopefully I'll pick this one up over winter break and get it read!
4.

Vampire Academy by Richelle Mead.
Yeah, I know, starting another series!

But I've read awesome things about this book on other blods, and I want to try it myself.
5.

Ready Player One by Ernest Kline
I'm not much of a sci-fi reader, but this book looks like it'll be fun!
6.

The Magician King by Lev Grossman.
I loved The Magicians.

And I really, really want this, but again it's been an issue of cost – I just can't bring myself to pay a lot for a book, especially when I'll probably go for the kindle version anyway. It does seem to be going down now though, so I should be picking it up!
7.

Elantris by Brandon Sanderson.
This has been sat in my TBR pile for a little while having borrowed it from a very good friend of mine, and I really need to work on getting through it!
8.

Pride and Prejudice by Jane Austen.
I keep saying I'll read this, but I never seem to get around to it.

Hopefully over the holidays when I don't have so much Uni work on I'll be able to actually get into it!
9.

Matched by Ally Condie
Again, I keep saying I'm going to read this, and I just haven't yet.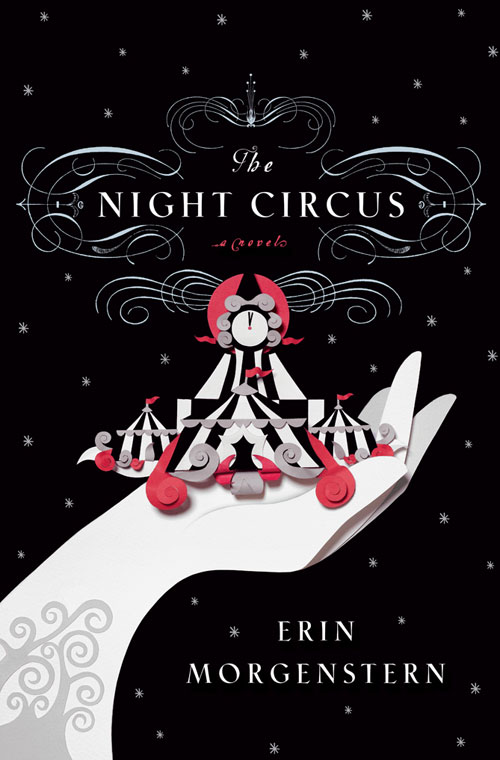 10.

The Night Circus by Erin Morgenstern
This is another book there's been so much love for, and I'm excited t read it!